[UMass Amherst News | January 13, 2023]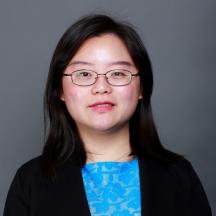 Assistant Professor Siyuan Rao of the UMass Amherst Biomedical Engineering Department has received a grant from the Air Force Office of Scientific Research, or AFOSR, to study "Non-invasive Cell-type-specific Magnetic Neural Modulation," a next-generation technique for investigating neurological and psychiatric disorders, including depression, addiction, and social deficits. The grant is from the prestigious AFOSR 2023 Young Investigator Research Program, or YIP, and recipients receive three-year grants of up to $450,000.
Neural modulation employs the body's natural biological response by stimulating nerve cell activity that can influence populations of nerves by generating electrical signals or releasing chemical messengers that can modulate the excitability and firing patterns of neural circuits.
This YIP research project is part of Rao's larger body of work to develop effective toolsets to modulate and monitor the nervous system and to further reveal the neurological principles underlying neurological and psychiatric problems. The research in Rao's Lab has received support from the National Institutes of Health (NIH), the Brain & Behavior Research Foundation (BBRF) and the UMass Amherst Office of Research Development.
"In this project," explains Rao, "we aim to investigate a magnetic neural modulation mechanism with cell-type specificity relying on regulating cell membrane passive properties and excitability for electrical signaling in response to current stimuli, which are induced by non-invasive time-varying magnetic fields."
According to Rao, "The proposed research project will unveil a unique mechanism for neural modulation from the perspective of membrane biology and pave the pathway for the next-generation non-invasive neural modulation technique development with the clinically used magnetic stimulation apparatus."
Rao obtained her Ph.D. in Materials Physics and Chemistry from Beihang University in China. Her graduate research focused on the development of bio-hybrid photoelectric devices and electronics. She began her postdoctoral research in neuroengineering and bioelectronics at the Massachusetts Institute of Technology in 2016. During her postdoc, Rao, with her colleagues, invented the chemomagnetic technique, a method which, coupled with the chemogenetic activation of engineered receptors, permits the control of specific neurons with temporal and spatial precision.
Rao started at UMass Amherst and opened her Neurobiological Interfaces Laboratory in January of 2021. Rao would like to acknowledge the peer mentorship from Assistant Professor Jinglei Ping of the Mechanical and Industrial Engineering Department on the preparation of this AFOSR YIP grant and the assistance from the Office of Research Development Services of the College of Engineering.  
As Rao explains about her lab, "We are developing remotely controlled neuromodulation tools, which will link precise circuit-level neural modulation to behavioral outcomes. We are using magnetic techniques to enable pharmacological and gene-editing intervention on specific neural circuits along with the behavioral assessment on freely moving experimental subjects." (January 2023)