Professor and cognitive neuroscientist recognized for groundbreaking work on the functional organization of the human brain.
Source: [Julie Pryor | McGovern Institute for Brain Research | January 31, 2022]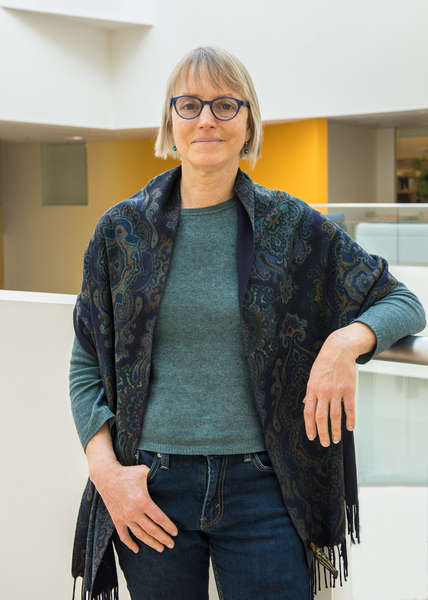 The National Academy of Sciences (NAS) has announced that Nancy Kanwisher, the Walter A. Rosenblith Professor of Cognitive Neuroscience in MIT's Department of Brain and Cognitive Sciences, has received the 2022 NAS Award in the Neurosciences for her "pioneering research into the functional organization of the human brain." The $25,000 prize, established by the Fidia Research Foundation, is presented every three years to recognize "extraordinary contributions to the neuroscience fields."
"I am deeply honored to receive this award from the NAS," says Kanwisher, who is also an investigator in MIT's McGovern Institute and a member of the Center for Brains, Minds and Machines. "It has been a profound privilege, and a total blast, to watch the human brain in action as these data began to reveal an initial picture of the organization of the human mind. But the biggest joy has been the opportunity to work with the incredible group of talented young scientists who actually did the work that this award recognizes."
A window into the mind
Kanwisher is best known for her landmark insights into how humans recognize and process faces. Psychology had long suggested that recognizing a face might be distinct from general object recognition. But Kanwisher galvanized the field in 1997 with her influential discovery that the human brain contains a small region specialized to respond only to faces. The region, which Kanwisher termed the fusiform face area (FFA), became activated when subjects viewed images of faces in an MRI scanner, but not when they looked at scrambled faces or control stimuli.
Since her discovery (now the most highly cited manuscript in its area), Kanwisher and her students have applied similar methods to find brain specializations for the recognition of scenes, the mental states of others, language, and music. Taken together, her research provides a compelling glimpse into the architecture of the brain, and, ultimately, what makes us human.
"Nancy's work over the past two decades has argued that many aspects of human cognition are supported by specialized neural circuitry, a conclusion that stands in contrast to our subjective sense of a singular mental experience," says McGovern Institute Director Robert Desimone. "She has made profound contributions to the psychological and cognitive sciences and I am delighted that the National Academy of Sciences has recognized her outstanding achievements."
One-in-a-million mentor
Beyond the lab, Kanwisher has a reputation as a tireless communicator and mentor who is actively engaged in the policy implications of brain research. The statistics speak for themselves: Her 2014 TED talk, "A neural portrait of the human mind" has been viewed over a million times online and her introductory MIT OpenCourseWare course on the human brain has generated more than 9 million views on YouTube.
Kanwisher also has an exceptional track record in training women in science who have gone on to successful independent research careers, in many cases becoming prominent figures in their own right.
"Nancy is the one-in-a-million mentor, who is always skeptical of your ideas and your arguments, but immensely confident of your worth," says Rebecca Saxe, the John W. Jarve (1978) Professor of Brain and Cognitive Sciences, investigator at the McGovern Institute, and associate dean of MIT's School of Science. Saxe was a graduate student in Kanwisher's lab, where she earned her PhD in cognitive neuroscience in 2003. "She has such authentic curiosity," Saxe adds. "It's infectious and sustaining. Working with Nancy was a constant reminder of why I wanted to be a scientist."
The NAS will present Kanwisher with the award during its annual meeting on May 1 in Washington. The event will be webcast live. Kanwisher plans to direct her prize funds to the nonprofit organization Malengo, which was established by a former student and which provides quality undergraduate education to individuals who would otherwise not be able to afford it.