SCSB Lunch Series: Siyuan Rao, Ph.D.
March 23, 2018 | 12:00 pm

-

1:00 pm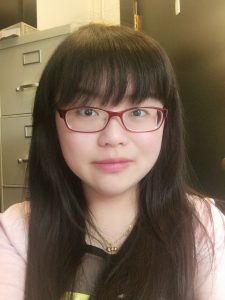 Date: Friday, March 23, 2018
Time: 12:00pm – 1:00pm
Speaker: Siyuan Rao, Ph.D.
Affiliation: Polina Anikeeva Laboratory, Research Laboratory of Electronics and Simons Center for Social Brain, MIT
Talk Title: Magnetochemogenetic Technique for Remote Manipulation of Genetically Identifiable Neurons
Abstract: For the rodent models of Autism Spectrum Disorders, whose behavior is sensitive to the implanted foreign objects, investigation of the neural circuits underlying their abnormal behavioral phenotypes via invasive optogenetic and electrical neuromodulation devices poses a challenge. Here we developed a minimally invasive neuromodulation tool for magnetothermal deep brain interrogation of genetically identifiable neural populations in freely moving rodents. This approach enabled temporally and spatially precise chemical manipulation of neural activity by local release of designer drugs in response to remote exposure to alternating magnetic fields. We achieved the implant-free convenience of magnetothermal neuromodulation concomitantly with the genetic precision of chemogenetics, and thus enabled spatial and temporal modulation for behavioral investigation. We anticipate that the magnetochemogenetic tools will facilitate investigation of neural circuits during behavioral experiments and enable neuromodulation studies in rodent models incompatible with permanently implanted hardware.