SCSB Lunch Series: Paul Blainey, Ph.D.
November 4, 2016 | 12:00 pm

-

1:00 pm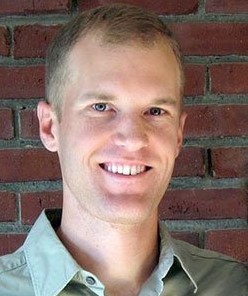 Date: Friday, November 4, 2016
Time: 12:00 pm-1:00 pm
Speaker: Paul Blainey, Ph.D.
Affiliation: Assistant Professor of Biological Engineering, MIT; Core Member, Broad Institute of Harvard and MIT

Talk Title: High content pooled genomic screening
Abstract: The majority of ASD is not associated with a single genetic variant. Genome-wide association of multiple rare variants is plagued by low signal to noise in genetically heterogeneous backgrounds that characterize natural populations of individuals. In principle, functional genomics allows testing of putative rare variant combinations against a uniform genetic background in vitro. However, neurons are not suited for flow-sorting and do not divide in culture, preventing the use of efficient pooled screening approaches that have the scale needed to test variant combinations.  Here we develop a new genomic perturbation and screening concept that combines major advantages of pooled perturbation with neuron-compatible imaging assays for the physical structure, molecular contents, and functional activities of cells. Specifically, we screen pooled genomic perturbations (with barcoded CRISPR-Cas9 single-guide RNAs) using microscopy to read out phenotypes AND to identify perturbed genes at the single-cell level. Perturbed genes are identified by sgRNA-associated expressed barcodes in situ by RNA fluorescence in situ hybridization (RNA-FISH) or in situ sequencing (IS). We image millions of cells per day on a standard research microscope, which we expect would enable small laboratories to routinely conduct genome-wide screens.  Recent progress in the development of this method and its applicability to cultured primary neurons will be reported.