SCSB Lunch Series: Ian Slaymaker, Ph.D.
December 9, 2016 | 12:00 pm

-

1:00 pm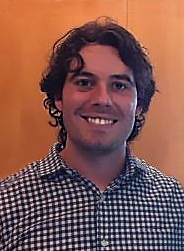 Date: Friday, December 9, 2016
Time: 12:00pm – 1:00pm
Speaker: Ian Slaymaker, Ph.D.
Affiliation: Simons Center Postdoctoral Fellow, Feng Zhang Laboratory, McGovern Institute; Broad Institute, MIT
Talk Title: Knockdown of Chd8 causes nucleus accumbens linked autism-like phenotypes in mice.
Abstract: Autism spectrum disorder (ASD) is a heterogeneous disease, but genetically defined models can provide an entry point to studying the molecular underpinnings of this disorder. We have generated germline mutant mice with loss-of-function mutations in Chd8, a de novo mutation strongly associated with ASD, and demonstrated that these mice display hallmark ASD behaviors, macrocephaly, and craniofacial abnormalities similar to patient phenotypes. Chd8 mutant mice display a broad, brain-region specific dysregulation of major regulatory and cellular processes, most notably histone and chromatin modification, mRNA and protein processing, Wnt signaling, and cell cycle regulation.
Furthermore, we find altered synaptic physiology in medium spiny neurons of the nucleus accumbens and perturbation of Chd8 in adult mice recapitulates improved acquired motor learning behavior found in mutant Chd8 animals, strongly suggesting a role for CHD8 in adult striatal circuits. These results indicate a mechanism linking chromatin modification to striatal dysfunction and the molecular pathology of ASD.