SCSB Lunch Series: Danielle Tomasello, Ph.D.
February 22, 2019 | 12:00 pm

-

1:00 pm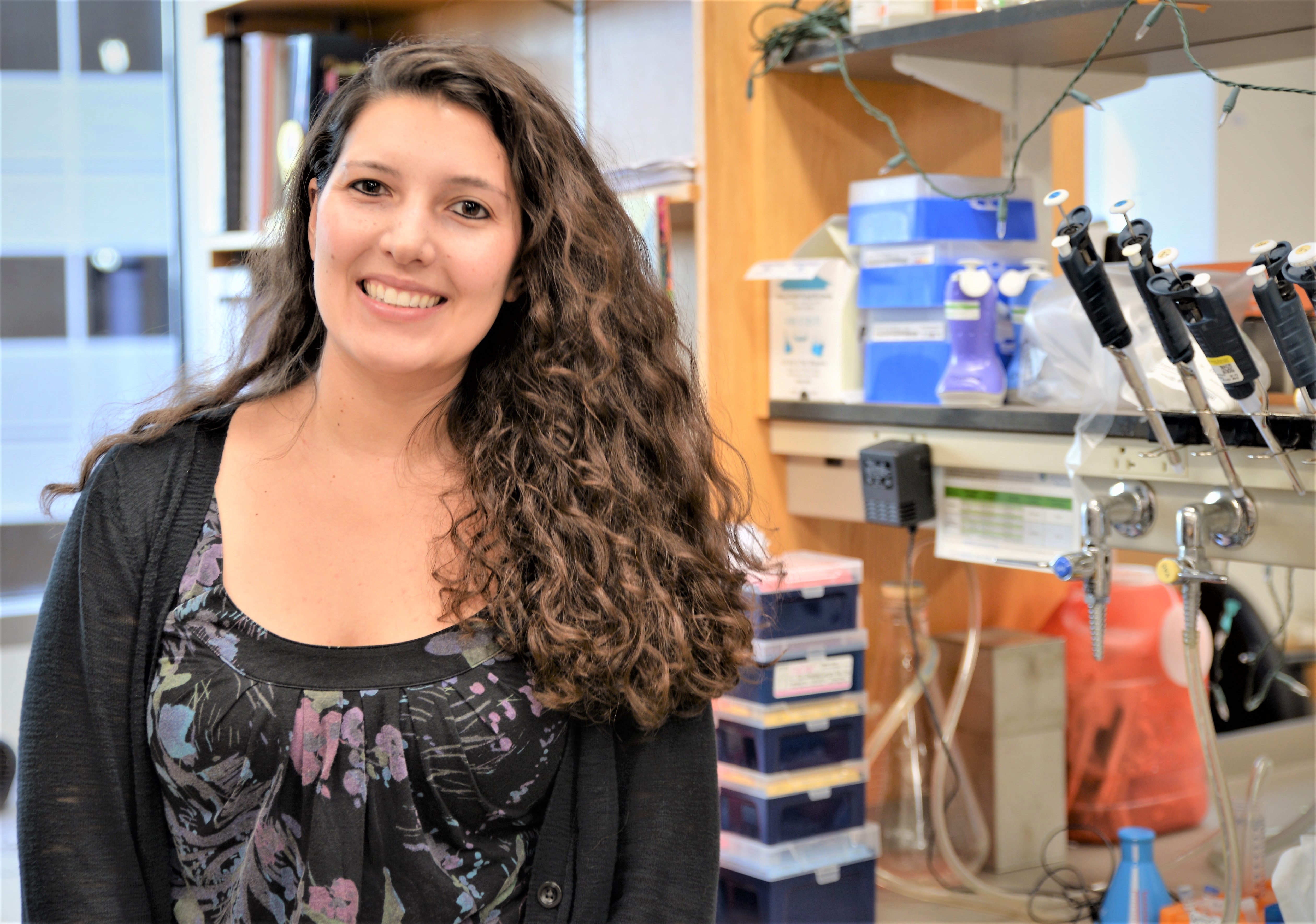 Date: Friday, February 22, 2019
Time: 12:00pm – 1:00pm
Location: Please note the room change — the talk will occur in the McGovern Seminar Room — 46-3189.
Speaker: Danielle Tomasello, Ph.D.
Affiliation: Simons Postdoctoral Fellow, Hazel Sive Laboratory, Whitehead Institute for Biomedical Research.
Talk title: FAM57B Ceramide Synthase, a Hub Gene within 16p11.2 Deletion Syndrome, Maintains Physiological Lipid Membrane Composition
Abstract: The genetic basis for mental health disorders is complex, making diagnostics unreliable and personalized treatments complex. My studies are aimed to address this challenge with a new approach to identify molecular changes in 16p11.2 deletion syndrome. In this prevalent syndrome (occurring in 1 in 2000 individuals) part of chromosome 16 is lost, encompassing a core of 25 genes. Deletion leads to severe brain symptoms including autism, intellectual disability and epilepsy. We hypothesize that the metabolome of neurons is abnormal in individuals with 16p11.2 deletion syndrome, providing a new approach to dissect this complex syndrome. I have concentrated on FAM57B, previously shown to interact with other enzyme-encoded genes within the interval, encoding a ceramide synthase. Consistent with altered metabolism in 16p11.2 deletion syndrome, we see profound changes in lipids in the zebrafish model and in 16p11.2 deletion fibroblasts. fam57b mutants show significant cellular and behavioral phenotypes, including lipid membrane disruption, reduced firing in whole brain recordings and behavioral deficits. We propose FAM57B is a critical protein essential for membrane lipid homeostasis, suggesting haploinsufficiency leads to a cascade of biochemical and cellular changes.