SCSB Colloquium Series: Janine LaSalle, Ph.D.
September 28, 2016 | 4:00 pm

-

5:30 pm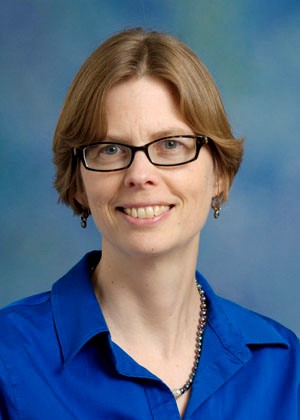 Wednesday, September 28, 2016
Time: 4:00 pm-5:00 pm, followed by reception
Speaker: Janine LaSalle, Ph.D.
Affiliation: Associate Director of Genomics, Genome Center; Professor, Medical Microbiology and Immunology, MIND Institute, University of California, Davis
Host: Steven Flavell, Ph.D.
Talk title: The landscape of DNA methylation amidst a perfect storm of autism etiologies
Abstract: Increasing evidence points to a complex interplay between genes and environment in autism spectrum disorder.  Epigenetic mechanisms such as DNA methylation act at this interface, reflecting plasticity in metabolic and neurodevelopmentally regulated gene pathways.  Rare genetic forms of ASD, such as Rett syndrome and de novo mutations in chromatin genes highlight the importance of DNA methylation and chromatin regulation.
Epigenetic layers of DNA methylation and histone modifications are dynamic during brain development and implicated in the etiology of autism. Utilizing whole genome bisulfite sequencing, we show that both chromosome 15q11.2-q13.3 maternal duplication brain and a neuronal cell culture model exhibit significant global DNA hypomethylation, particularly over synaptic genes, impacting their transcriptional stability. The cumulative effect of multiple chromosomal duplications and exposure to the pervasive persistent organic pollutant PCB 95 altered methylation of >1,000 genes. Mechanistically, hypomethylated genes were enriched for gene-body H2A.Z, and increased maternal UBE3A in Dup15q reduced levels of RING1B and monoubiquitinated acetylated H2A.Z, a bivalent mark of poised transcription. These results demonstrate the compounding effects of genetic and environmental insults on the neuronal methylome that converge in the dysregulation of chromatin and synaptic gene pathways. Since many epigenetically dysregulated genes identified in this multi-hit study are known drug targets, we expect these results to be informative in improving therapies for autism.  The dynamic developmental landscape of DNA methylation is vulnerable to a plethora of genetic and environmental insults, therefore understanding the pathways central to this "perfect storm" will be critical to improved diagnosis and treatment of ASD.