SCSB Colloquium Series – Dan Feldman, Ph.D.
October 4, 2017 | 4:00 pm

-

5:00 pm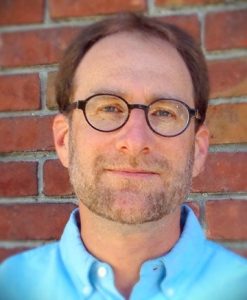 Wednesday, October 4, 2017
Time: 4:00 pm-5:00 pm, followed by reception
Speaker: Dan Feldman, Ph.D.
Affiliation: Professor of Neurobiology, Dept. of Molecular & Cell Biology, and Helen Wills Neuroscience Institute, UC Berkeley
Host: Dr. Michale Fee
Talk title: Comparison of circuit defects in cerebral cortex across multiple mouse models of autism
Abstract: Distinct genetic forms of autism have been proposed share a common circuit basis in increased excitation-inhibition (E-I) ratio in cerebral cortex, resulting in circuit hyperexcitability and degraded information processing.  We are testing this model by comparing synapse and circuit physiology and in vivo sensory coding across 4 genetically distinct mouse models of autism.  We use whisker somatosensory cortex (S1) as a model system, because circuit dysfunction may relate to tactile sensory abnormalities, which are highly prevalent in autism.  Increasing evidence suggests reduced inhibition in autism.  However, it is critical to understand whether this is a direct result of genetic mutations and promotes the cognitive phenotypes of autism, or whether it may be a common homeostatic response that works to normalize cortical activity.