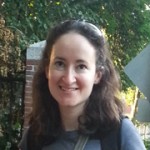 Projects
High-throughput characterization of neural circuit dysfunction in larval zebrafish models of autism
Laboratories
Edward Boyden, Ph.D., Hazel Sive, Ph.D.
Biographical information
Limor earned a BSc and MSc in Biomedical Engineering, both summa cum laude, from Tel Aviv University. Her MSc research was focused on mathematical modeling of smooth muscle cell activity. Having been awarded a Fulbright International Science and Technology fellowship, she then moved to the US and completed a PhD in Electrical Engineering at Stanford University. At Stanford, Limor used two-photon imaging to study early visual processing in Drosophila. She was co-advised by Mark Horowitz and Thomas Clandinin and supported by a Stanford Interdisciplinary Graduate Fellowship. She has been a Simons Fellow at MIT since 2013 first in Fatih Yanik's lab and more recently in Ed Boyden's lab.