SCSB Lunch Series: Sasha Krol, Ph.D. 
May 4, 2018 | 12:00 pm

-

1:00 pm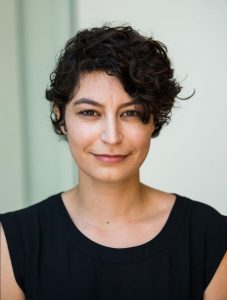 Date: Friday, May 4, 2018
Time: 12:00pm – 1:00pm
Location: Simons Center Conference Room, Building 46, Room 6011, 6th Floor, MIT (43 Vassar Street, Cambridge, 02139 MA)
Speaker: Sasha Krol, Ph.D.
Affiliation: Simons Fellow, Feng Lab, McGovern Institute, MIT
Talk Title: "Uncovering the developmental and circuit origin of ASD-associated aggression"
Abstract: In addition to core symptoms including social deficits and repetitive behaviors, individuals with autism spectrum disorder (ASD) experience many other debilitating symptoms including aggression, an extremely challenging social disruption. Although dysfunction of hypothalamic circuitry has long been appreciated to be a key mediator of aggression in animal studies, increased aggression in the context of ASD is poorly understood due to a lack of good models. To address this gap, we are using a neurodevelopmental/ASD mouse model of human patients with deletion of PTCHD1, a condition that contributes to ~1% of ASD cases with intellectual disability (ID) and leads to hyper-aggression, a behavior which is recapitulated in the Ptchd1 mutant mouse. Using this model we are determining the circuitry responsible for Ptchd1- mediated, ASD-related aggression. Additionally we are dissecting the temporal requirement of Ptchd1 in the development of aggressive behavior. Together our results will identify a target circuit and temporal window for designing and testing therapies for aggression in ASD and other disorders.