SCSB Lunch Series: Ritchie Chen, Ph.D.
November 3, 2017 | 12:00 pm

-

1:00 pm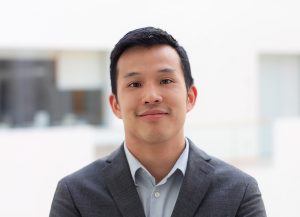 Date: Friday, November 3, 2017
Time: 12:00pm – 1:00pm
Speaker: Ritchie Chen, Ph.D.
Affiliation: Postdoctoral Fellow, Chung Laboratory, Institute for Medical Engineering and Science, MIT
Talk Title: Simultaneous profiling of nucleotides, proteins, and fluorescence activity in transparent tissue enabled by flexible and multifunctional fixatives.
Abstract: Holistic understanding of complex biological systems, from single biomolecules to cell interactions across whole organs, will require integrated methodologies that can simultaneously probe both nucleotides and proteins in intact tissue. While several fixation strategies have been explored to preserve individual molecular features (e.g fluorescent activity of protein reporters, mRNA transcripts, or protein antigenicity), a universal tissue clearing method to profile all biomolecule types remains to be developed. Here, we demonstrate how multifunctional cross-linkers with tightly regulated reaction kinetics can form cohesive tissue gels by binding together biomolecules of interest. We find that these flexible and multifunctional linkers protected proteins and nucleotides from deteriorating in harsh chemical conditions by forming both intra- and intermolecular bonds. This strategy, called SHIELD, enables simultaneous molecular profiling of nucleotides, proteins, and fluorescent reporters in intact tissue, such that correlative studies, from single transcripts to whole organ features, can be performed.