SCSB Colloquium Series: Sara Jane Webb, Ph.D.
October 12, 2016 | 4:00 pm

-

5:00 pm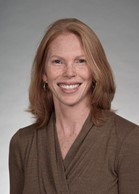 Wednesday, October 12, 2016
Time: 4:00 pm-5:00 pm, followed by reception
Speaker: Sara Jane Webb, Ph.D.
Affiliation: Associate Professor, Psychiatry and Behavioral Science, University of Washington & Seattle Children's Research Institute
Host: Susan Faja, Ph.D.
Talk title: Face processing as a biomarker in early autism
Abstract: Autism Spectrum Disorder (ASD) is characterized by impairment in social communication and restricted and repetitive interests. While not included in the diagnostic characterization, aspects of face processing and learning have shown disruptions at all stages of development in ASD, although the exact nature and extent of the impairment varies. Active experience is critical to learning and children who are developing ASD may have subtly different visual environments early in development. Face learning is a life-long necessity, as the social world of individual only broadens with age. This presentation will focus on the role of very early developmental atypicalities in basic face processing, including their contribution to the impaired trajectory of social communicative skills in individuals with ASD.