SCSB Colloquium Series – Claudia Bagni, Ph.D.
May 26, 2021 | 4:00 pm

-

5:00 pm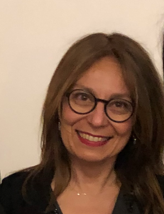 Date: Wednesday, May 26, 2021
Location: Zoom Webinar – Registration Required
Register in advance for this webinar: click here
* After registering, you will receive a confirmation email containing information on how to join the webinar.
Speaker: Claudia Bagni, Ph.D.
Affiliation: Professor and Director, Department of Fundamental Neurosciences, University of  Lausanne (Switzerland) & University of Rome "Tor Vergata" (Italy)
Host: Dr. Elly Nedivi
Talk title: (Dys)Regulation of the Social Brain
Abstract: "During my talk I will discuss some of the molecular mechanisms underlying the development of motor skills and social behavior and how mitochondria metabolism shapes the social brain".