SCSB Colloquium Series: A. Kimberley McAllister, Ph.D.
September 16, 2015 | 4:00 pm

-

5:00 pm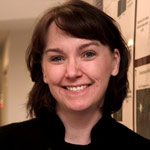 Date: Wednesday, September 16, 2015
Time: 4:00pm-5:00pm, followed by reception
Speaker: A. Kimberley McAllister, Ph.D.
Affiliation: Associate Director of the Center for Neuroscience and Professor of Neurology and Neurobiology, Physiology, and Behavior, UC Davis

Talk Title: Novel roles for immune molecules in brain development and psychiatric disorders
Abstract: In the past decade, there has been a paradigm shift in our understanding of the interactions between the immune and nervous systems, leading researchers to explore neuralimmune-based mechanisms for complex brain disorders that have thus far eluded explanation. While the brain was previously thought to be immunologically "privileged", there is now credible
evidence that immune factors influence everything from synapse formation to the onset of psychiatric disorders. Recently, my laboratory discovered that components of the immune system, including major histocompatibility class I (MHCI) molecules and many cytokines, are present in the healthy cerebral cortex where they negatively regulate the establishment of connections. In my seminar, I will review current models for MHCI function in neural development, focusing on a recent discovery from my laboratory of a novel MHCI signaling pathway in neurons that requires myocyte enhancer factor 2 (MEF2) transcription factors. Then, I will describe how this MHCI-MEF2 signaling pathway mediates the effects of maternal immune activation (MIA), a risk factor for both autism spectrum disorder and schizophrenia, on connectivity in offspring. Finally, I will present evidence consistent with a potential role for cytokines, especially interleukin-1β, in linking maternal infection to changes in neuronal levels of MHCI and connectivity. Together, these results suggest that both genetic associations and environmental risk factors for autism and schizophrenia that involve immune dysregulation may converge on a common cytokine-MHCI signaling pathway to regulate cortical connectivity and contribute to neurodevelopmental disorders.